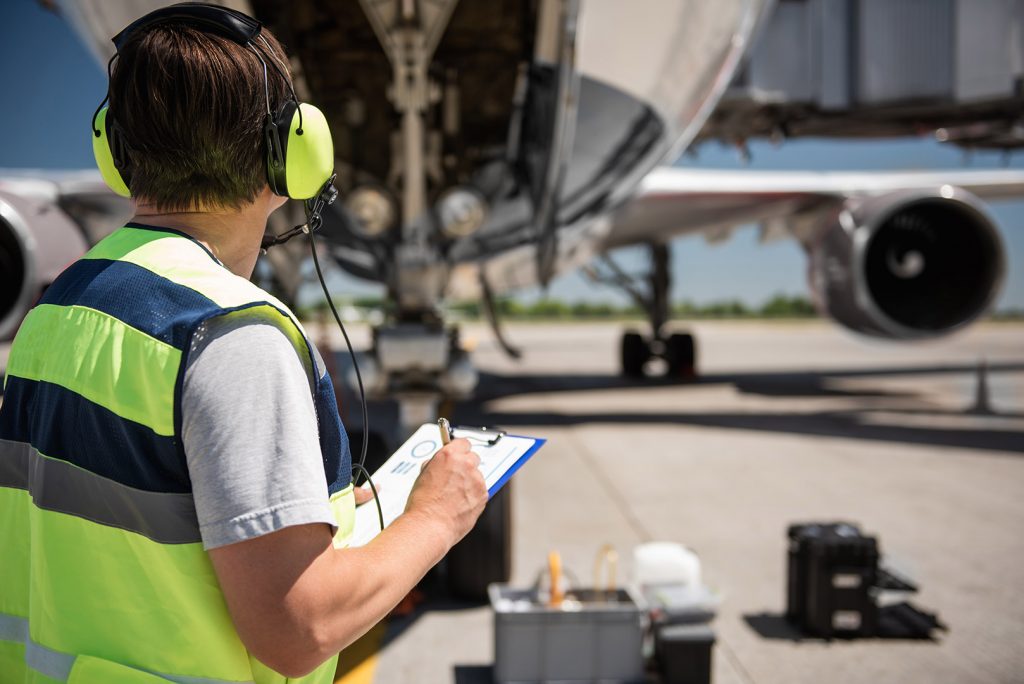 You take your car to a trusted mechanic because you have an oil leak. While the mechanic is working on fixing the oil leak, he notices a problem with your brakes that could lead to them failing at any moment. He continues fixing your oil leak but does nothing to repair your brakes and doesn't even mention he saw the potentially disastrous problem as you pay for the oil leak repair.

The mechanic only fixes the oil leak because management at the auto repair shop instructed him on numerous occasions to ONLY repair the problem that he was assigned to fix. Anything else that's noticed during the process must be ignored because it's outside the scope of what he was assigned.

Does this seem farfetched? Does it seem outrageous that any mechanic would allow someone to drive off in a car with a brake problem that could lead to a horrifying accident and death? Airline mechanics are admitting that they have been forced to ignore mechanical problems on commercial jets due to pressure from management to get the plane up and flying as quickly as possible.
Airline Mechanics Voicing Fears
According to an 8-month long investigation by CBS News, airline mechanics are coming forward saying they are "pressured by management to look the other way when they see potential safety problems on airplanes," and they're instructed to only fix the specific issue that they were asked to fix.

Apparently, Southwest and American Airlines are particularly culpable according to airplane mechanics who feel that lives may be put in jeopardy when mechanical issues are ignored due to pressure from management to get the plane in the air.

Mechanics' claims are supported by findings in several Federal Aviation Administration (FAA) whistleblower complaints about inappropriate pressure on airline mechanics and retaliation against them at Southwest and American from 2015-2018. Over two dozen airline mechanics said they feel pressure to ignore mechanical problems because airlines only make money when planes are in the air flying passengers to their destination.

Some common problems that mechanics discover while servicing airplanes are worn tires and worn brakes and damage to the fuselage, all of which can result in injuries to passengers.
Fear of Retaliation for Whistle Blowing
Some mechanics have seen coworkers suspended, or actually escorted off the job site because they have spoken up about dangerous mechanical issues that needed attention. Airline mechanics fear retaliation about speaking up about these problems, and many spoke to CBS News only under the promise of anonymity for fear of losing their jobs or facing retaliation for whistle blowing.
Here is an excerpt of Southwest Airlines' response to the CBS News report:

"Southwest is fully committed to ensuring the Safety of our Customers and Employees. We continuously work to create and foster a Culture of Safety that proactively identifies and manages risks to the operation and workplace. With a fleet of 750 planes and 4,000 flights a day, we have a rigorous and well-run program. Safety has always been our highest priority…We are absolutely confident that our maintenance policies, procedures, and programs ensure the Safety and airworthiness of our aircraft."

Here is an excerpt of the response to CBS News from the Aircraft Mechanics Fraternal Association (AMFA):

"The FAA has found Southwest Airlines maintenance managers engage in coercive tactics that result in a 'capitulation of airworthiness and a culture of fear and retribution'."

The FAA had this to say in response to the CBS News report:

"The FAA's enforcement is designed to identify and mitigate potential risks before they affect safety. We investigate all allegations of safety standards violations, regardless of the source. We continue to be involved in investigations related to both American and Southwest Airlines."